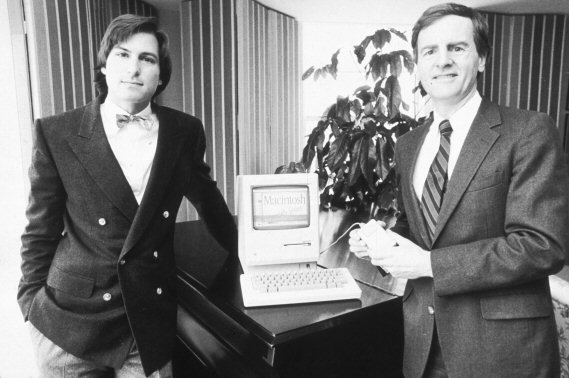 This song was knocking around in demo form for a while before it saw the light of day. It seems weird that I wrote this song about Steve Jobs whilst he was still alive and by the time it was actually recorded he wasn't. The lyrics are based on the story of how Jobs persuade John Sculley to leave his position at Pepsi to become the CEO of Apple back in 1983. Legend has it that Jobs persuaded him with the line "Do you want to sell sugared water for the rest of your life? Or do you want to come with me and change the world?"
Some years later however things turned sour and Sculley had Jobs fired from the company that he'd founded but as we all know Jobs eventually came back to Apple some years later for what turned out to be "the greatest second act in the history of business"Â 
Other notable facts about the song itself are that it uses a capo on the third fret, it's the first track on the album that features Anna Scott's amazing cello skills and it sounds a tiny bit like Kiss Me by Sixpence None the Richer(Apparently).
Guest Musicians
The very talented local country singer/songwriter Lexie Green did backing vocals for this track that she recorded in her own home studio and sent to me via Google Docs. Modern technology's great!
Once again Bug's eased himself out from behind the mixing desk and added the shaker.
Anna Scott came into the studio to play some cello for us on this one. No synthetic strings for the British IBM!
Equipment
Fender Jagstang
Fender Telecaster
Fender Deville Amp
Fender Jazz Bass
Peavey 115 Combo Bass Amp
Tama Starclassic Drum Kit
Shaker
Cello