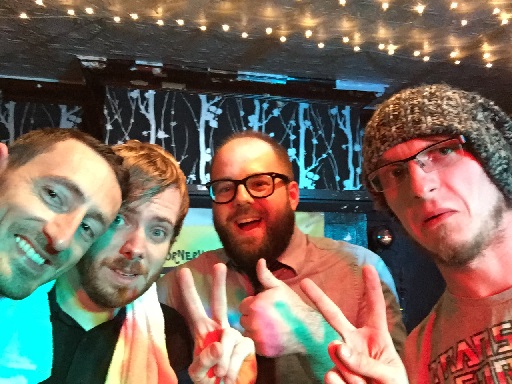 Day two of our gig swap with The Vigilantes, this time they were supporting us at The Corner House, Cambridge. Was a great night and a few familiar faces turned up to watch which was cool. Also on the bill was Lexie Green, who actually did backing vocals on some of the tracks on our first album, including Sugar Water and Open Your Eyes.
The Travis Waltons travelled all the way from Bristol to headline the gig and were awesome, it great to hear Millionaire live and Daniel Flay even gave us a couple of free T-Shirts.
Our next gig is George IV, Lichfield 7th November 2015.
The Corner House Setlist 03/10/2015
Cannibal
Animal
Sugar Water
Just Get By
Feeling
Nothing Ever Lasts That Long
I'm Just Like You
We Were The Stars
The British IBM